The two most important days for online retailers are around the corner: Black Friday and Cyber Monday.
It's your chance to join the frenzy and make more money. In fact, your customers can not wait to see the promotions you have reserved for them.
Do not miss this chance!
What is black Friday
The Friday after Thanksgiving is the shopping day that starts Christmas shopping. An American tradition, born in 1932, and now widespread throughout the world. The origin comes from the fact that this weekend many workers can enjoy a long bridge and focus on purchases before the holidays.
The term "black Friday" dates back to 1961 when in Philadelphia the media began to talk about a "black" day due to traffic congestion and the chaos generated by shopping purchases.
Today it has become a worldwide phenomenon, the best time to be sure that every online purchase is delivered before Christmas.
What it means for your business
Simply: sales. This is the best time of year to create discounts and promotions and implement affiliate strategies that not only bring your customers to buy but also new customers on your site.
This is why it is very important to create a planned strategy for your business.
How to promote black Friday
Coordinated image

e.g. Black Friday – Newsletter
Black Friday is, first of all, an image. How many black-background newsletters do you receive each year in this period? The main colors to make your e-commerce ready for this event are black, red and white. But nobody forbids you to experiment! Point to acid colors to highlight a particular promo or an immediate and powerful call to action like "Sign up today and receive VIP discounts".
Hourly discounts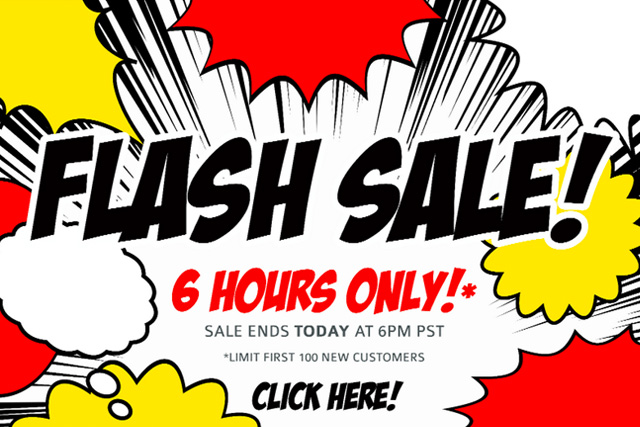 How to return customers to your site several times? Create an hourly promo! You can keep the whole catalog with a discount, for example, of 40% but, for particular time slots, give a discount of 50% or higher on particular products or categories.
Create a Gift Guide
Help your customers find their way through all the promos of your site by creating gift guides that you send to them via newsletter. The perfect gifts for mom, the products most sought by sportsmen: propose their purchases divided into macro-topics and let yourself be surprised by the results you will get!
# b2blackfriday:
We remind you that on our website the promotions for blackfriday have already started! Buy now top brand products at prices never seen before, exclusively for you!
Not registered yet?