There's a certain eerie feeling that hits come August. Whether you're 13 or 30, that "summer is ending" vibe is inevitable, even if you no longer get the luxury of a summer break (even though not much changes during the seasonal transition once you've entered the workforce). While we don't have to physically worry about heading back to school, we're still inundated with giant cardboard signs advertising pencils and clothing discounts. But there's something to be said for that nostalgic back to school feel. After all, the arrival of fall meant one of our favourite activities: back to school shopping.
Thankfully, we're not beholden to skirt lengths that stretch to the tips our fingers or the preppy cardigans from the days of our past, but we can still fantasize about putting together the perfect back to school look. Oddly enough, with plaid, tweed, and sweaters tied 'round the neck emerging as strong contenders for fall's major fashion trends, Instagram has proven to be an inspiration for just that. One scroll through your feed and it feels like you've stepped into a twilight zone of cool Gossip Girl prep mixed with indie designer chic.
From knee socks paired with suit sets to chunky sweaters mixed with mini skirts, school-girl style is indeed back. Just a coincidence or perfect timing? Either way, we've got you covered with some BTS-inspired trends and shopping to match.
Our catalogue is full of trendy stuff you can offer to your customers: let's see them together!
1. Suit Sets 
Take a stroll through the street at the beginning of September and there's no doubt you'll spot at least a dozen different varieties of suits. Save yourself from a sweaty work (or school) day by opting for a short or mini skirt version, or take a step toward fall with the classic pant option. Either way, you're bound to look like a pro.
On our website you can find different outfits of this type, such as those of Lokita
2. Plaid Skirt
Unless you want to look a little too much like another copycat of a Hit Me Baby One More Time Britney Halloween costume, we suggest taking a milder approach with plaid skirts. Opt for an oversized graphic T-shirt for an edgier take or keep it simple with a pair of sneakers. Whatever you choose, there's arguably nothing more BTS-appropriate than one of these.

Take a look a these products on our website: create an indie style with a skirt and a t-shirt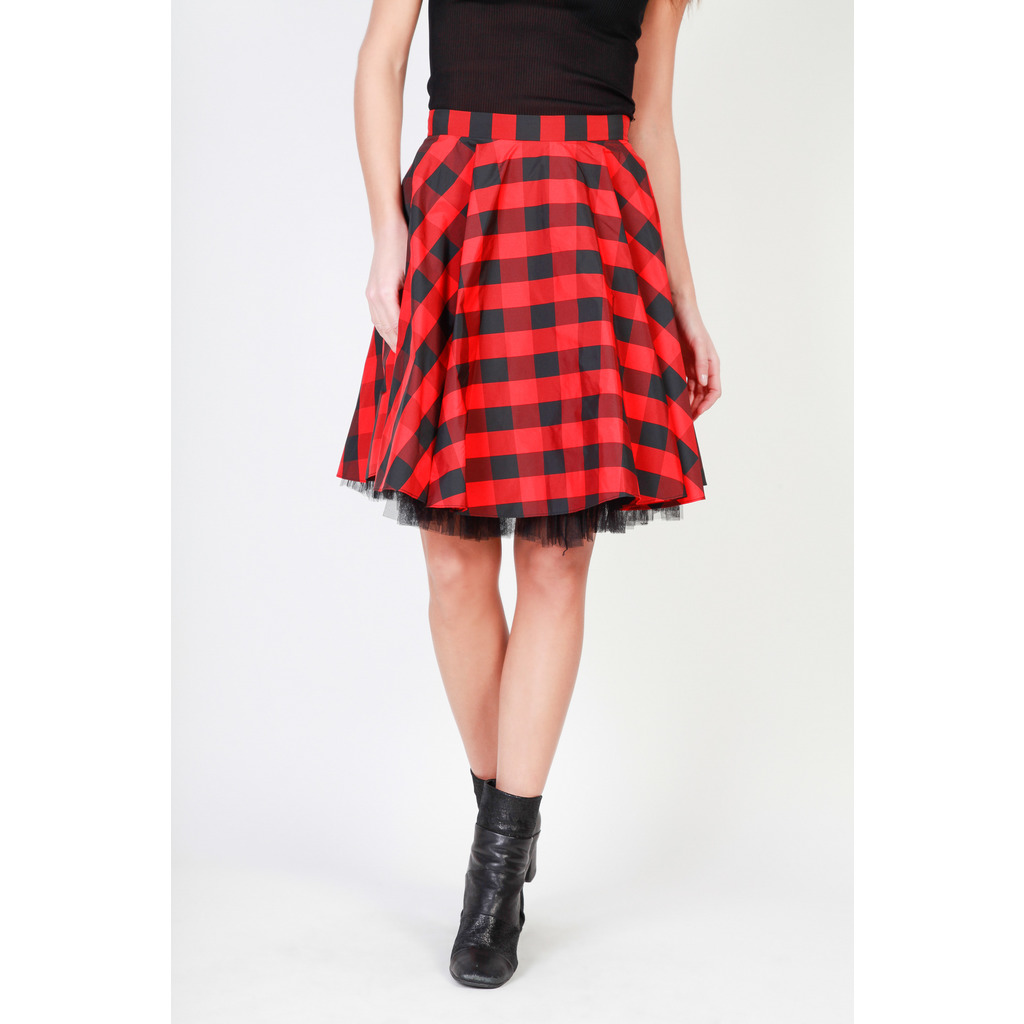 3. Backpacks
Nothing to say, just the favorite accessory of the season.
Take a look at this one from Love Moschino: you will find it on our website!